No matter which brush you decide to choose, you ought to additionally purchase brush rods that will assist you to clean the chimney. It is vital to make sure when you select chimney brush rods that you are considering the fitting on your brush and choosing rods with the appropriate connection.
A chimney brush is a tool that is used to clean the chimney flue, a task that may be accomplished by the do-it-yourself. Cleaning the inside of your chimney will help prevent fires and harmful fumes from coming into your home. Cleaning your stove by yourself and saves a lot of money. So, it is an affordable way of cleaning your stove.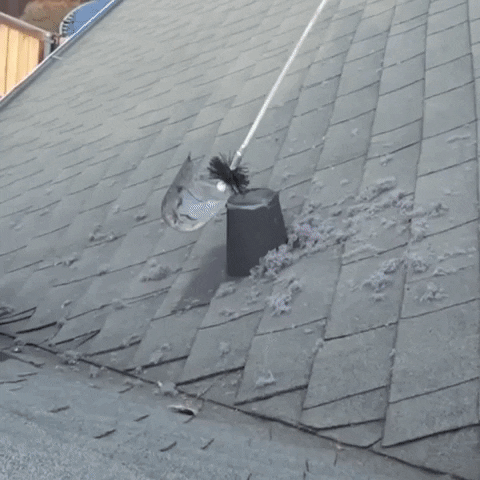 EXTENDABLE
Includes 6 durable rods that extend up to 12 feet. Clean difficult reached surfaces and areas of your vent that normal cleaning materials can't reach.

DRILL-POWERED FOR MAXIMUM LINT REMOVAL
Attaches to a drill to remove lint with ease. It will help you to clean lint and dust with more angles and less effort. Get professional results at the fraction of the price of calling a service professional.

Breathing in fumes from solid fuel or gas fires can cause respiratory problems. By ensuring your chimney is swept will make sure the flue is clear to allow these dangerous fumes to escape safely through the chimney.
☑️ Return for free>> If you are not satisfied within 30 days
☑️ Fast refund>> 100% Money Back Guarantee
☑️ Shipping>> Worldwide Express Shipping Available
☑️ Handling time>> We make sure to dispatch within 3 days
☑️ Delivery Time
US Delivery Time: 10-15 Days
(but due to high demand at festive seasons, could extend to 15-30 Days)
International Delivery Time: 10-30 Days
(but due to high demand at festive seasons, could extend to 15-45 Days)
Get it while stocks last