Sitting for a long period of time or constantly looking down at your device can cause build up of uncomfortable neck pain, headaches, pinched nerves, discomfort, or even bad posture.
Our next-gen Neck Relief E-Massager is an easy-to-use electro pulse device that alleviates spinal pressure, relaxes neck muscles, and promotes an increase of blood flow to relieve neck related pain and discomfort.
How it benefits you?
☑️ 
RELIEVES NECK PAIN & DISCOMFORT
By stimulating stiff neck muscles, it prevents and alleviates habitual bad movements of your neck and spine, restoring proper neck posture.
☑️ REDUCES STRESS & IMPROVES POSTURE
The Massage Magnets weakens tension in your nerves and stimulates muscle relaxation through the use of electro pulse therapy.
☑️ ENRICHES OXYGEN & BLOOD FLOW
An increase of blood flow that boosts oxygen into your muscles that help alleviate pain, headaches, disc herniations, neck muscle spasms and other adverse symptoms.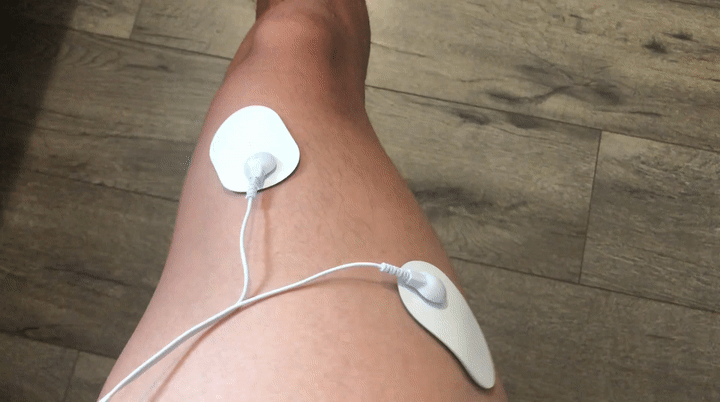 ☑️ REDUCES MUSCLE FATIGUE & SORENESS
Utilizing the T.E.N.S. Pulse Pads, it can target and hone in on aching muscle areas alleviating habitual pain, restricted muscle movement, and built-up lactic acid in muscles.
☑️ DIMINISHES PAIN SIGNALS TO THE BRAIN
By stimulating your nerves through electro pulses, it releases endorphins that help decrease or block pain signals to the brain, providing you with the pain relief you crave.
☑️ DRUG-FREE, NATURAL PAIN RELIEF
Our T.E.N.S Unit attachment is a perfect alternative to avoid the use of medication and their side effects, as well as effectively alleviate chronic and acute pain in the treated stimulated areas.
☑️ Return for free>> If you are not satisfied within 30 days
☑️ Fast refund>> 100% Money Back Guarantee
☑️ Shipping>> Worldwide Express Shipping Available
☑️ Handling time>> We make sure to dispatch within 3 days
☑️ Delivery Time
US Delivery Time: 10-15 Days
(but due to high demand at festive seasons, could extend to 15-30 Days)
International Delivery Time: 10-30 Days
(but due to high demand at festive seasons, could extend to 15-45 Days)
Get it while stocks last